Posts: 19
Joined: Sun Apr 30, 2017 12:12 am
Looking good! Sanding these things sucks hard. My fingers are still numb
---
No fuckin kidding man, I've been swinging on the longboard(2x4") sanding all week, shit no wonder Mr Jones back is stuffed! It's a full body work out!
---
okay so going back a wee bit, I had to find all the bits and bobs from their hiding places.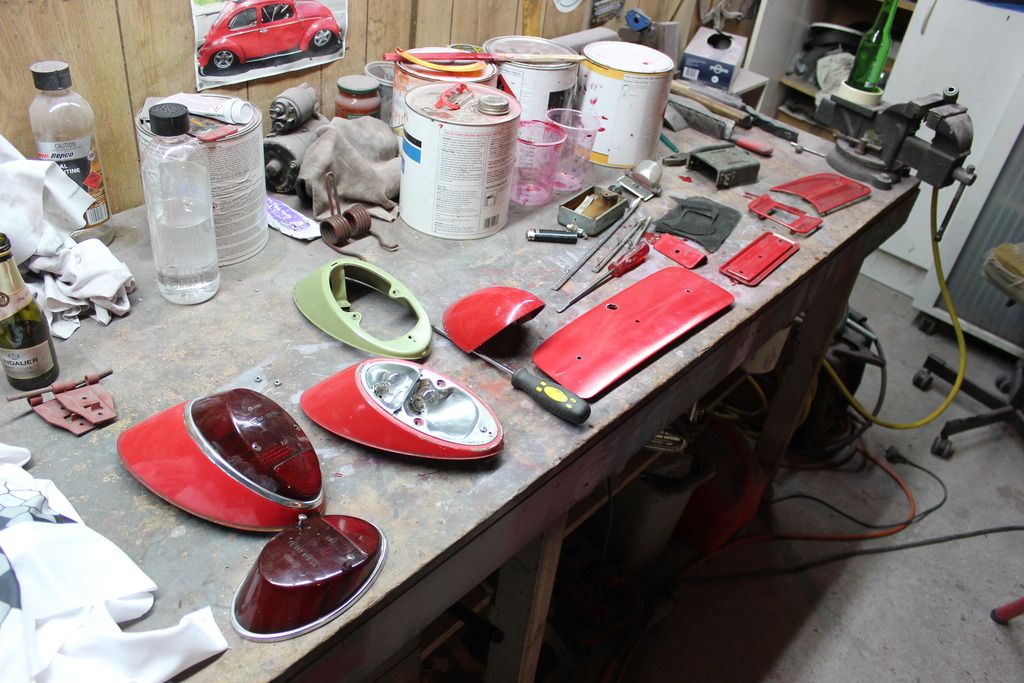 made sure the new lights worked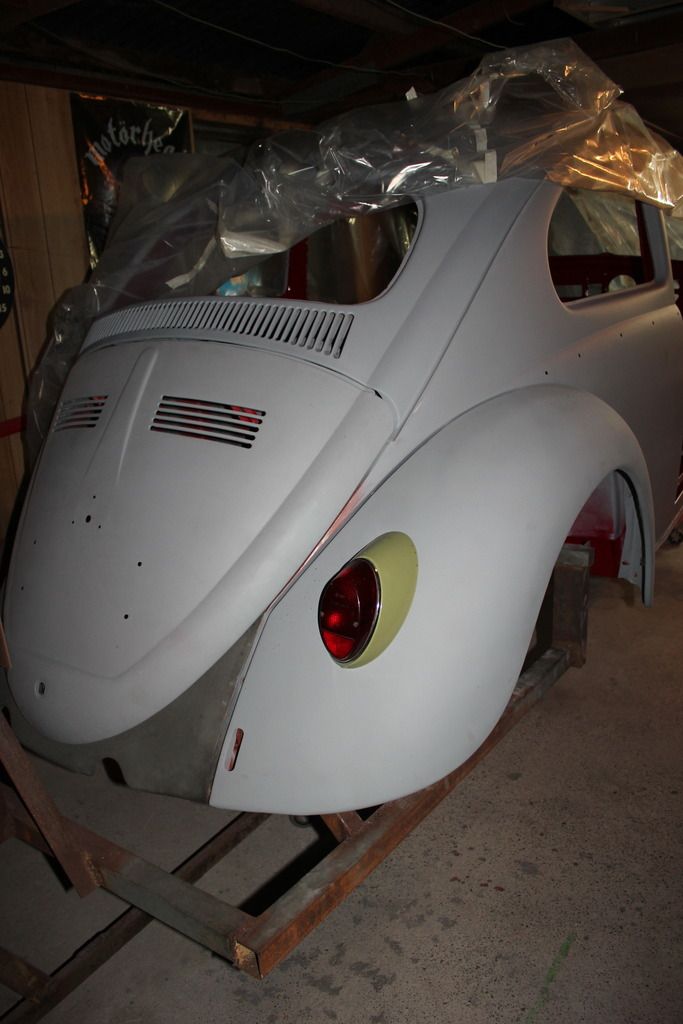 had to make a few small repairs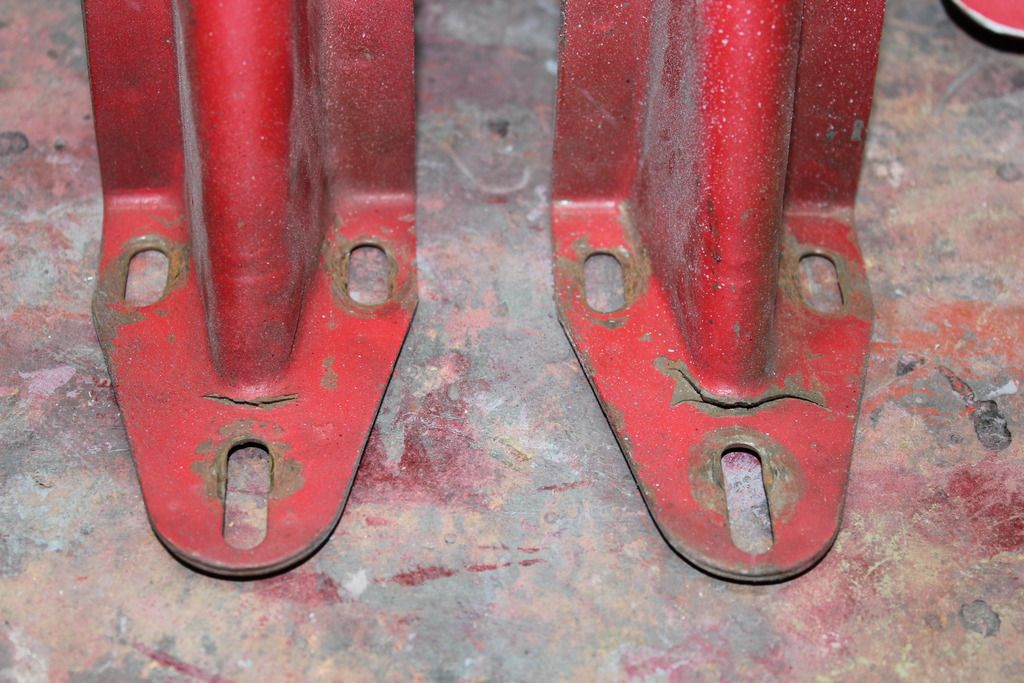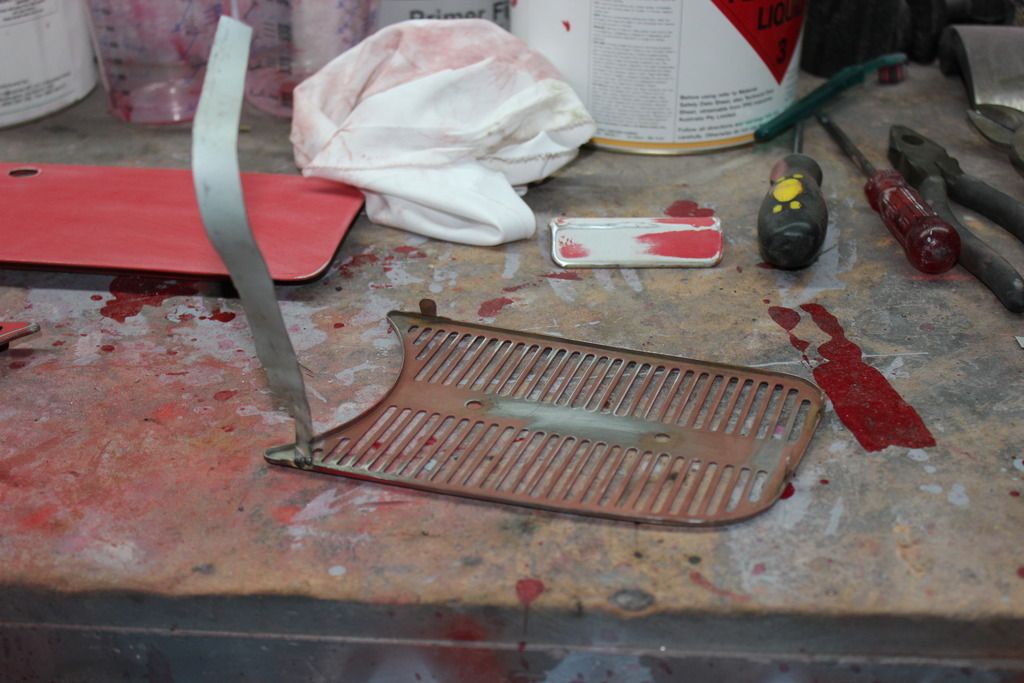 shut up! it might work!!!
got the front seal holder on and bare metaled the whole thing, kinda had to as there was much missing.
got some mud mudded on.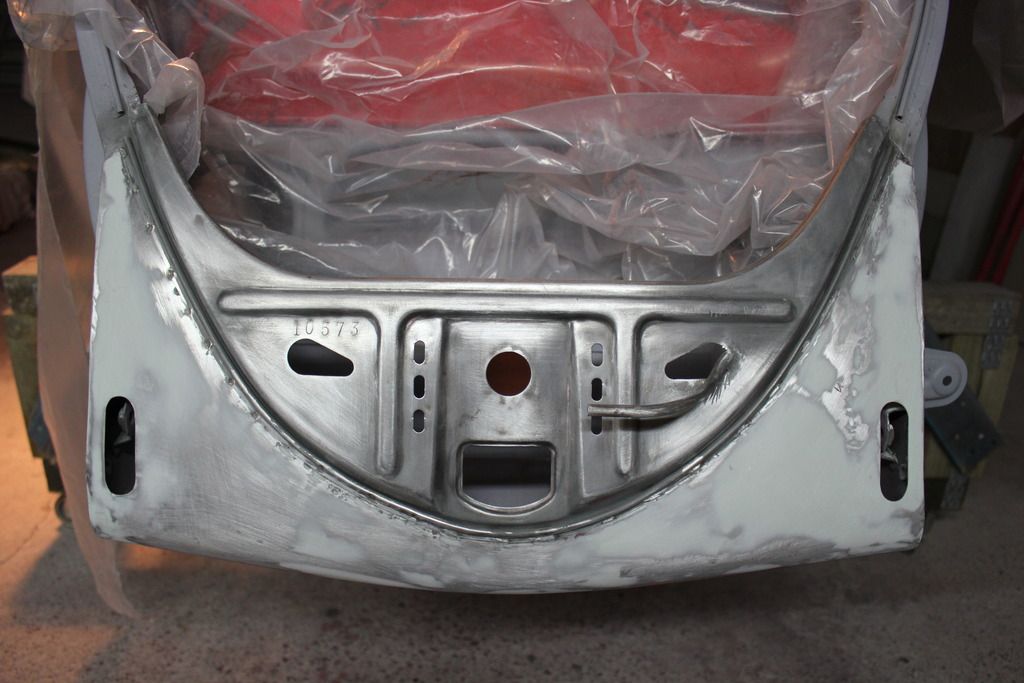 started on the rear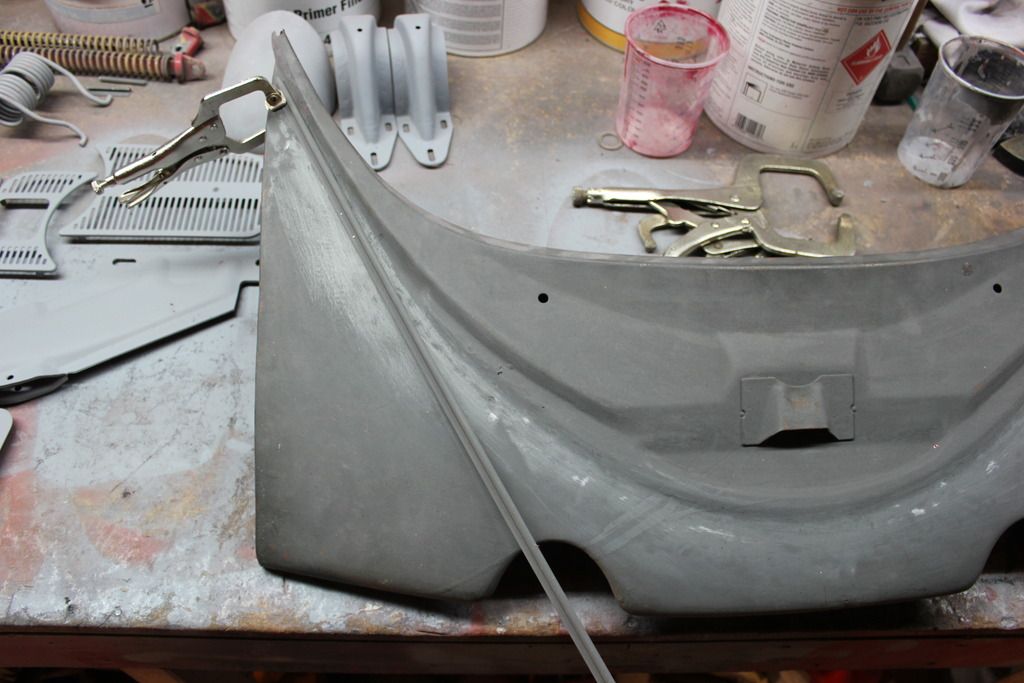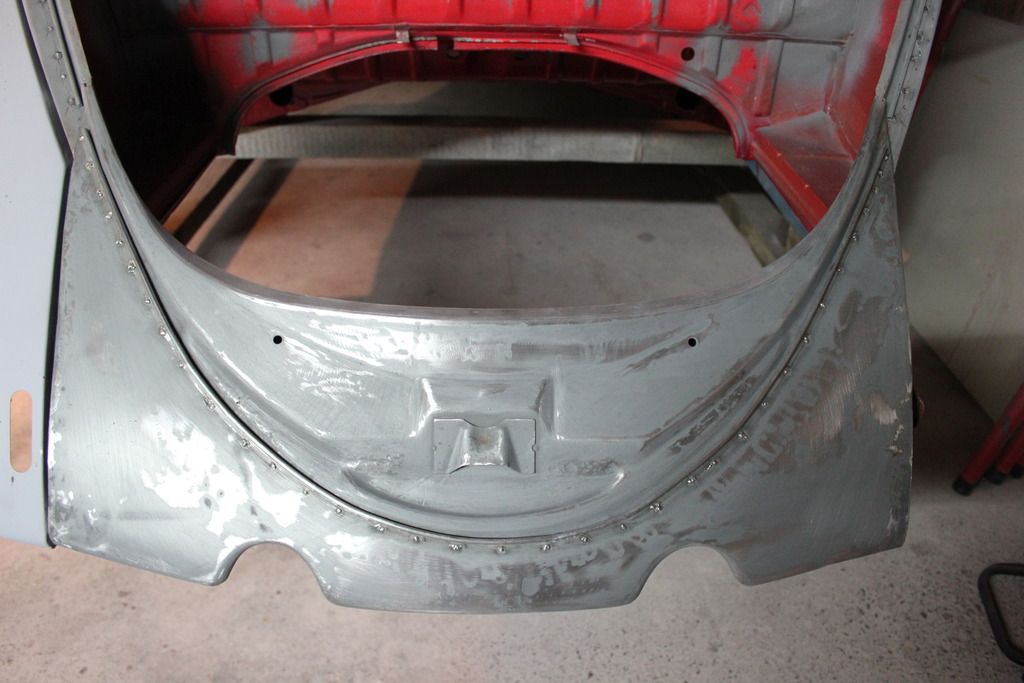 I hope I never have to do these again, very tricky, not 100% happy with the back one but, its done now.
also repaired the very top points of the rear valance, when I removed it all those years ago, I'd had to drill out a spot weld right on the tip of both sides,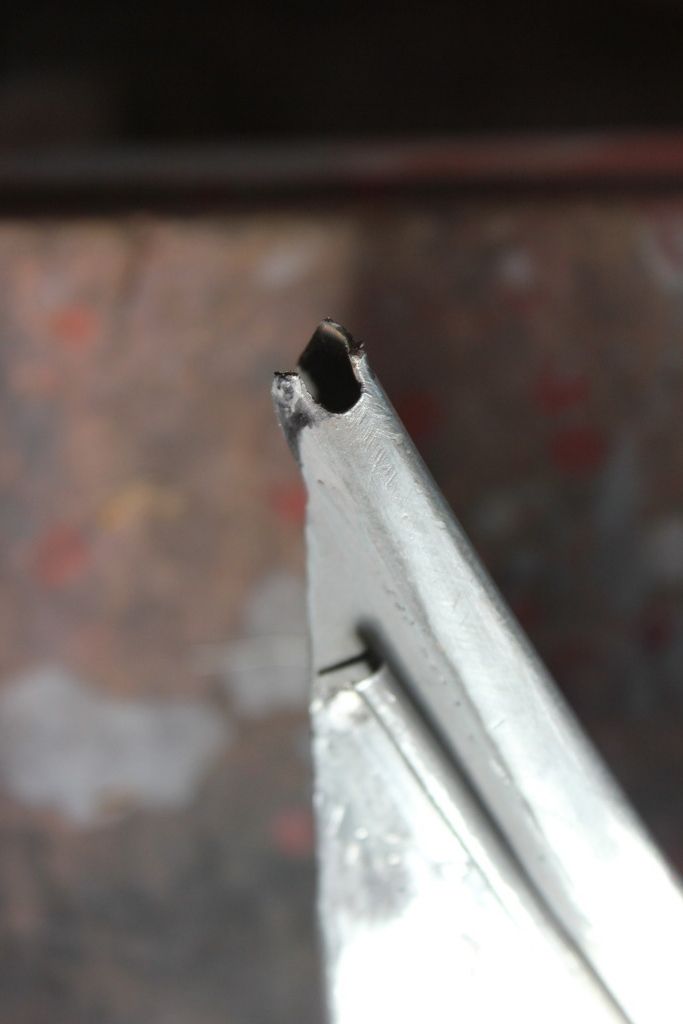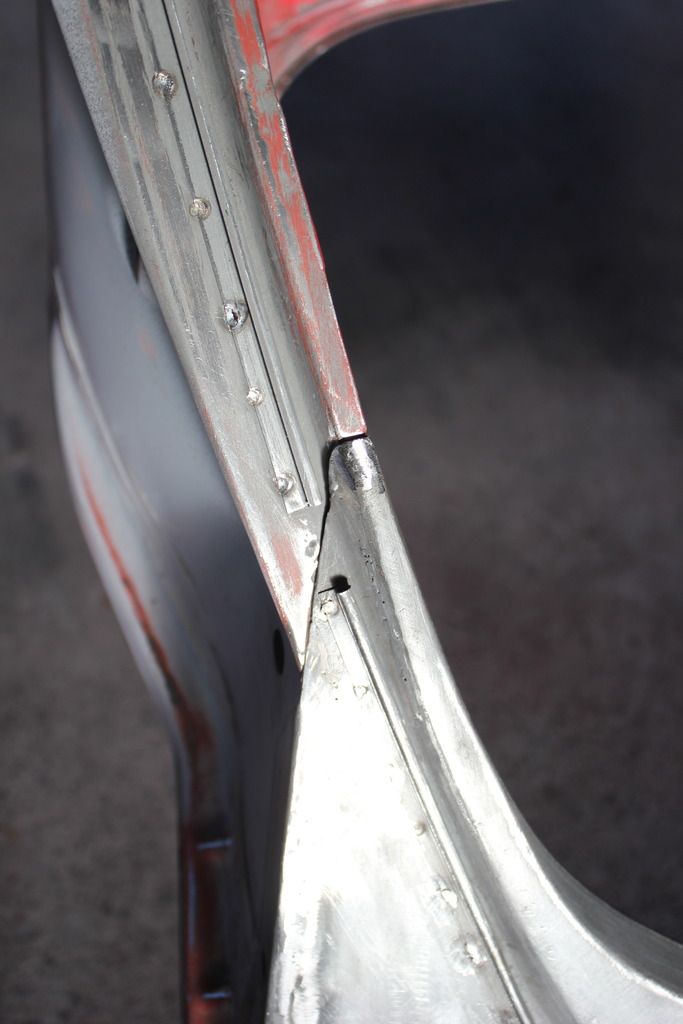 so I had left it in the toohardbasket till now, welded it up and ground it down in a few minutes really, guess I have learned a few tricks on this project?
---
Going back again
don't leave those chrome knuckle guard things on your car to long!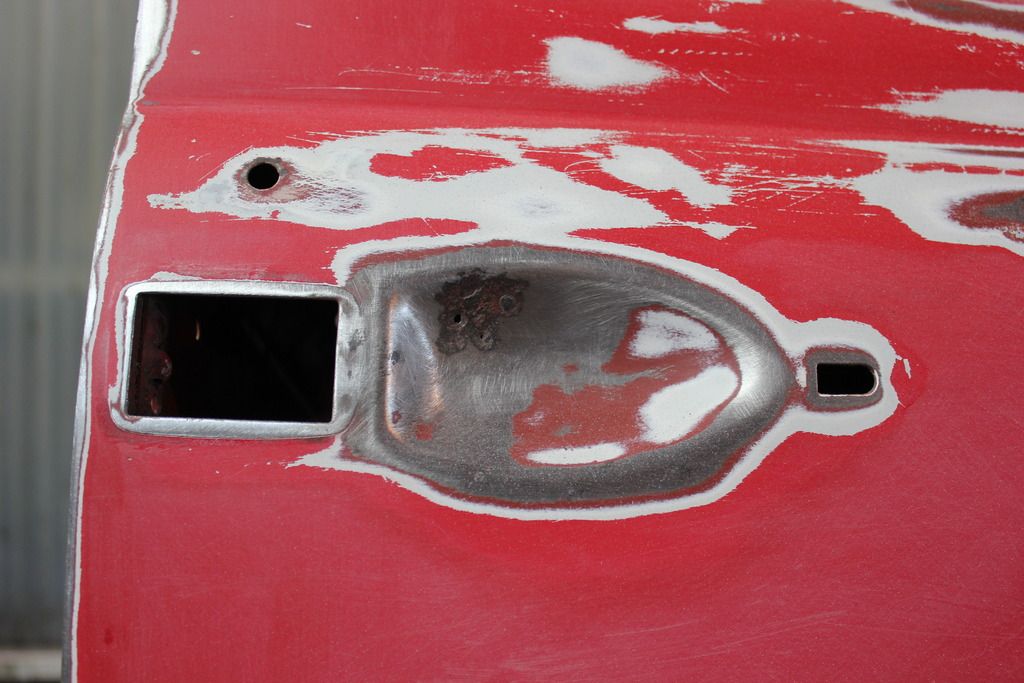 thats a bunch of rust and a small hole in a stupid ass place.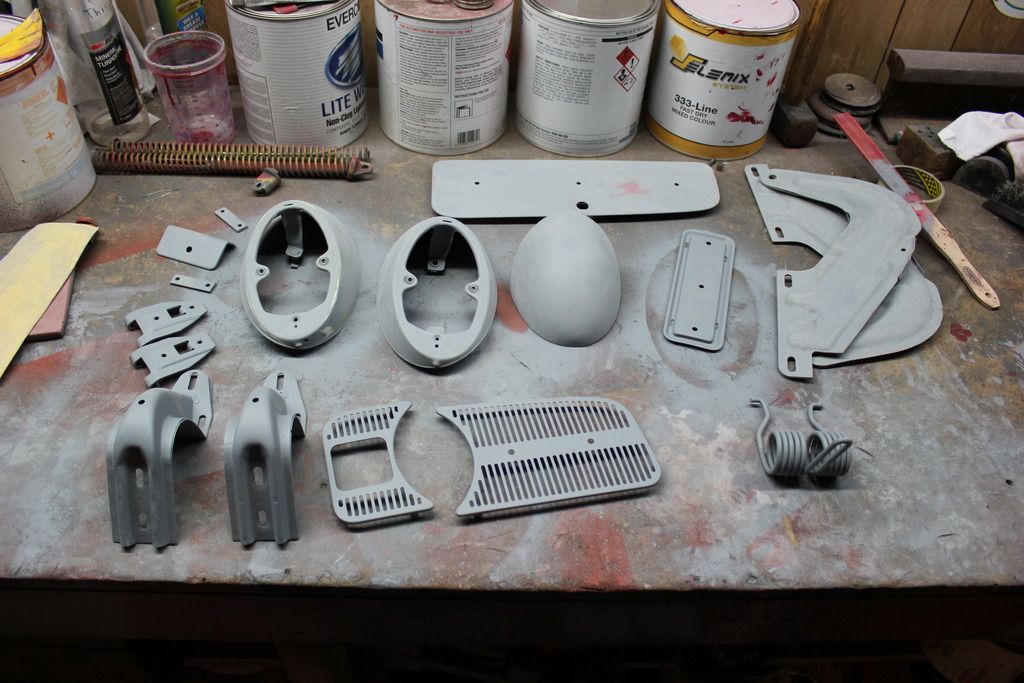 primer on small things.
Last bit of the old red paint getting sanded down.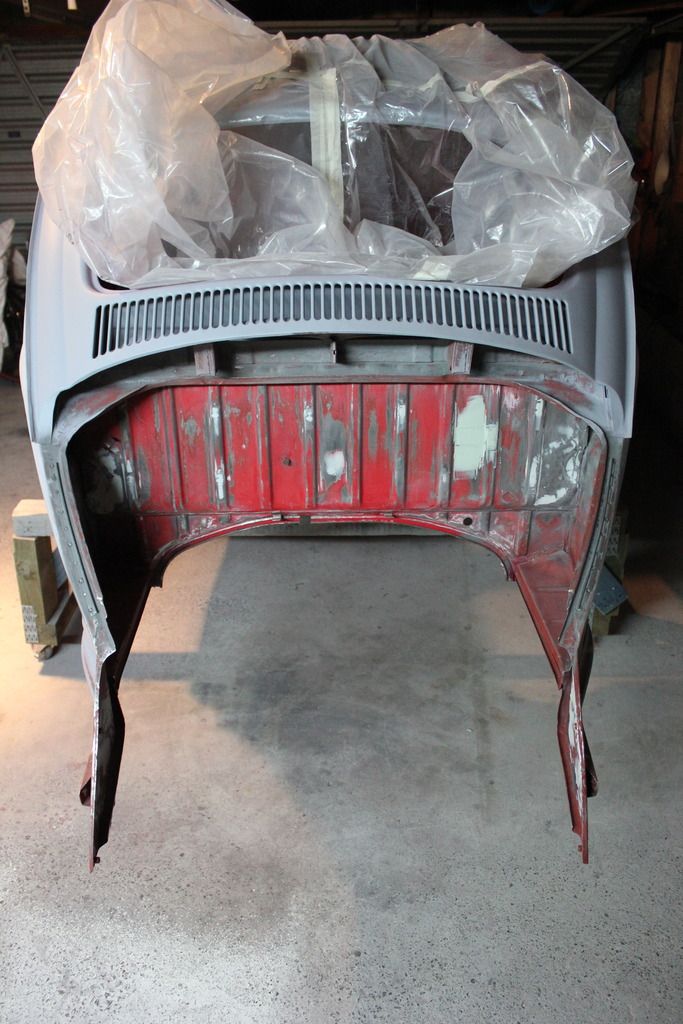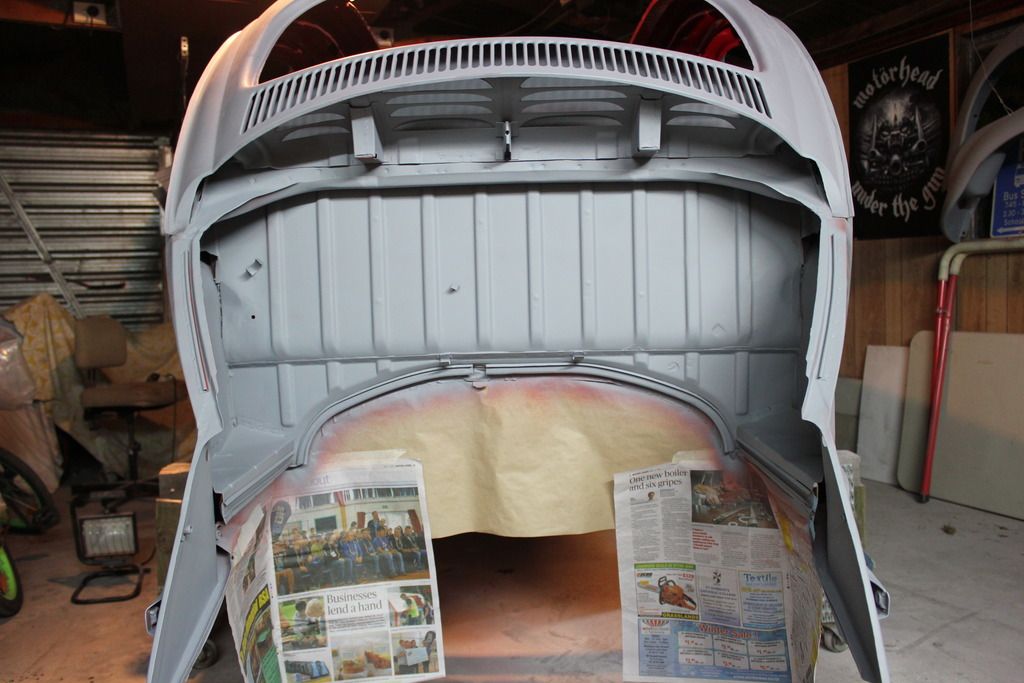 going back looking at the old pic of the sides it looked okay, after I worked it over with the 2x4 it needed alot of work, I must have but a good 8 hours into each door and quater panel in this thing.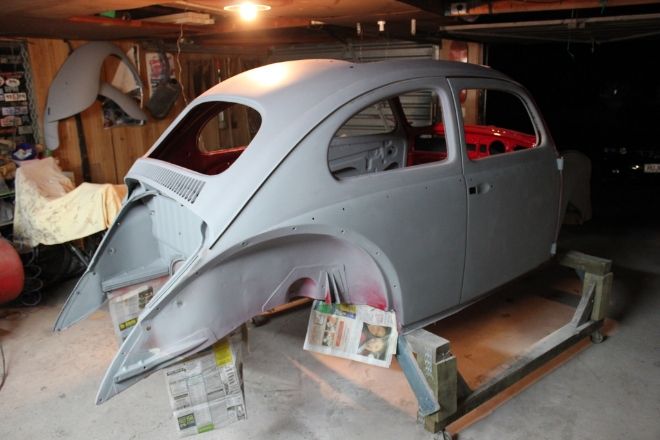 getting closer and closer to top coat!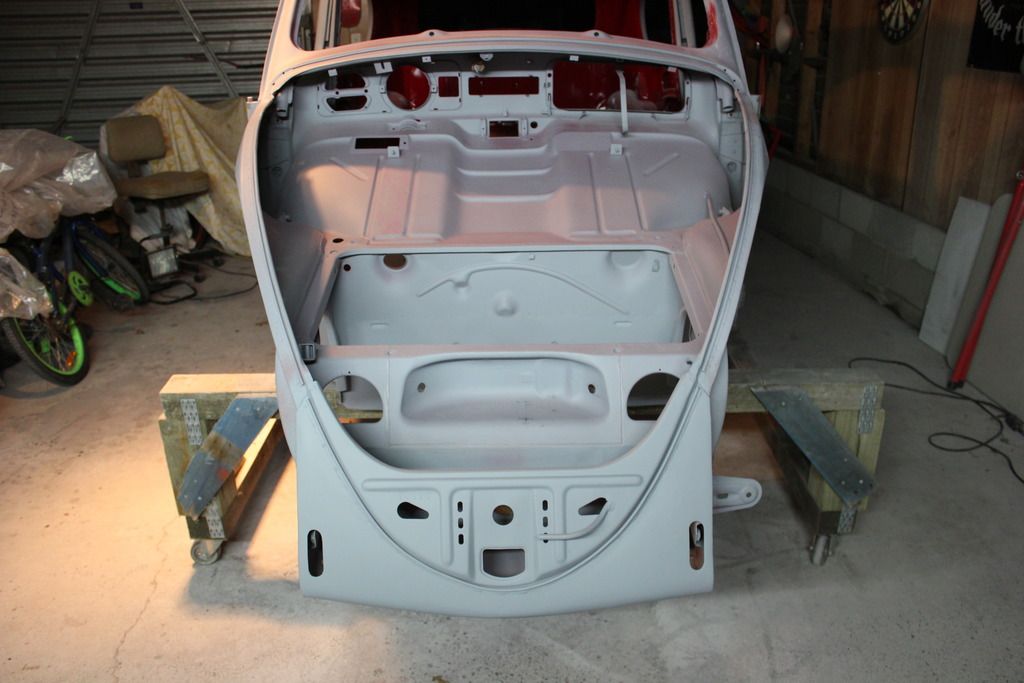 finished up at about 6pm, temp was dropping, gun was blocking up and spraying like shit, so I did the sides last, most of it will be sanded off, hopefully it will be okay.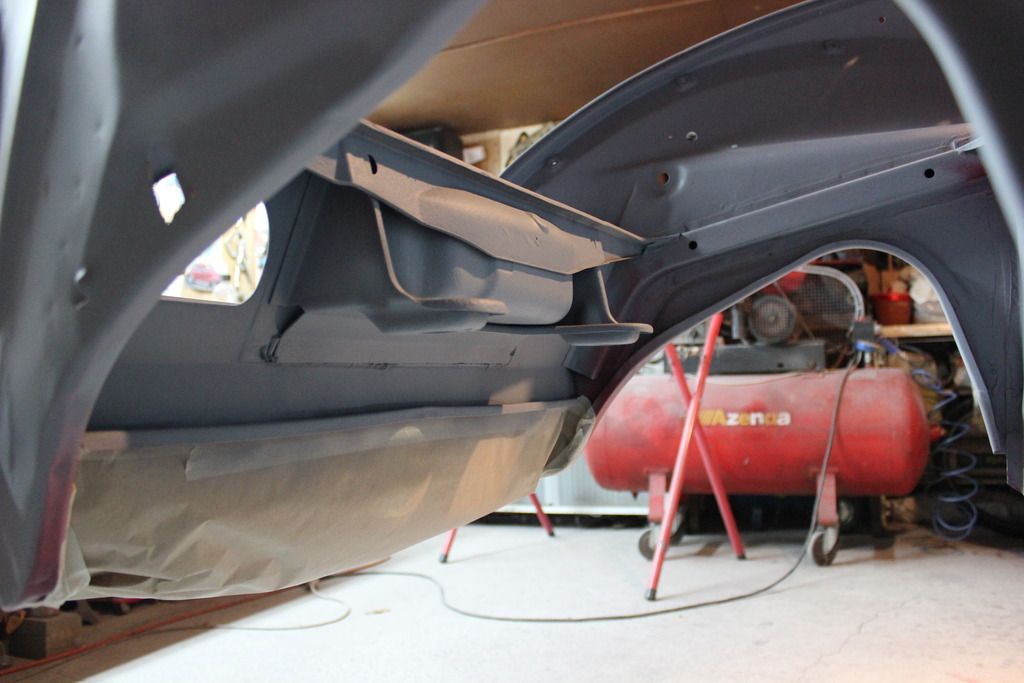 last little bit under the tank/beam mounts.
---
and on Sunday afternoon.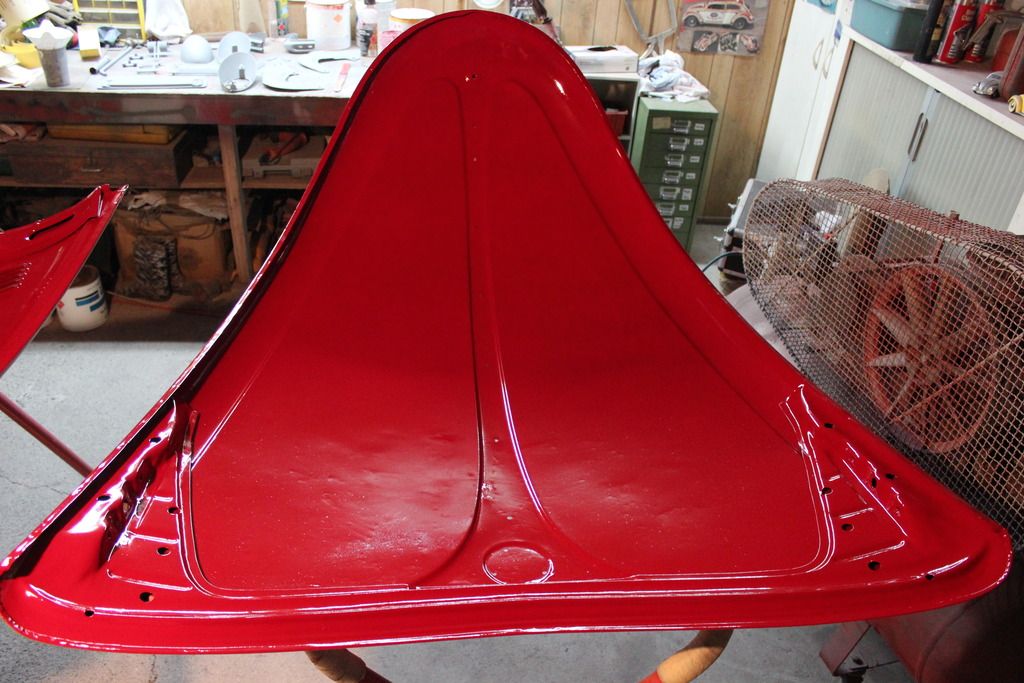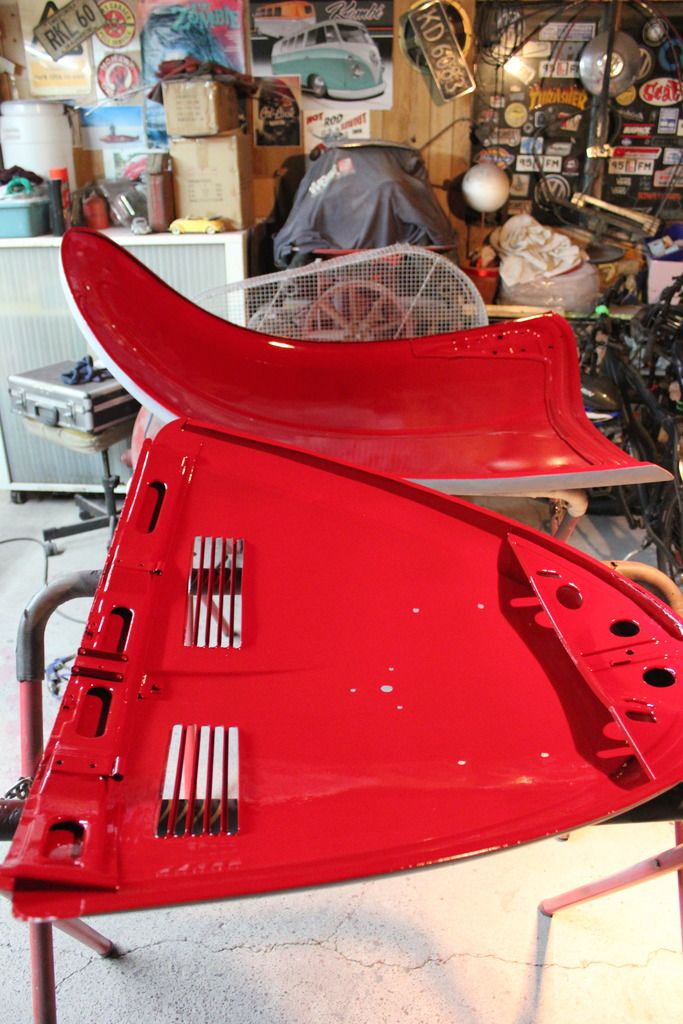 holy shit painting a car takes ages!!!
this was about 5 hours work, sanding down all the insides of the bonnet, engine lid and all four fender.
I was hoping the do the insides of the doors aswell but didn't have enough time.
I don't think I used any filler inside these panels because why? except for the engine lid around the vents, so the finish isn't great and the bonnet had to lay on some cardboard on the floor. less than ideal but its all shiny and red and thats the main thing!
---
You look close to being done with paint.
---
Do work, bro! Looks titties!
---
Chur boys, almost can't believe it myself! it's been a long ass road!
Under Bonnet/Back of Dash
Engine Bay
Rear Valance
Inside of Doors
and small removables, glovebox door tail lights etc..
that's this weekends plan, than I should be able to paint the outside next weekend.
---
Engine bay
back of dash/trunk
door jams and inside of doors
inner wheelwells
and back side of rear valance.
Done.
Didn't have enough time for the small removables.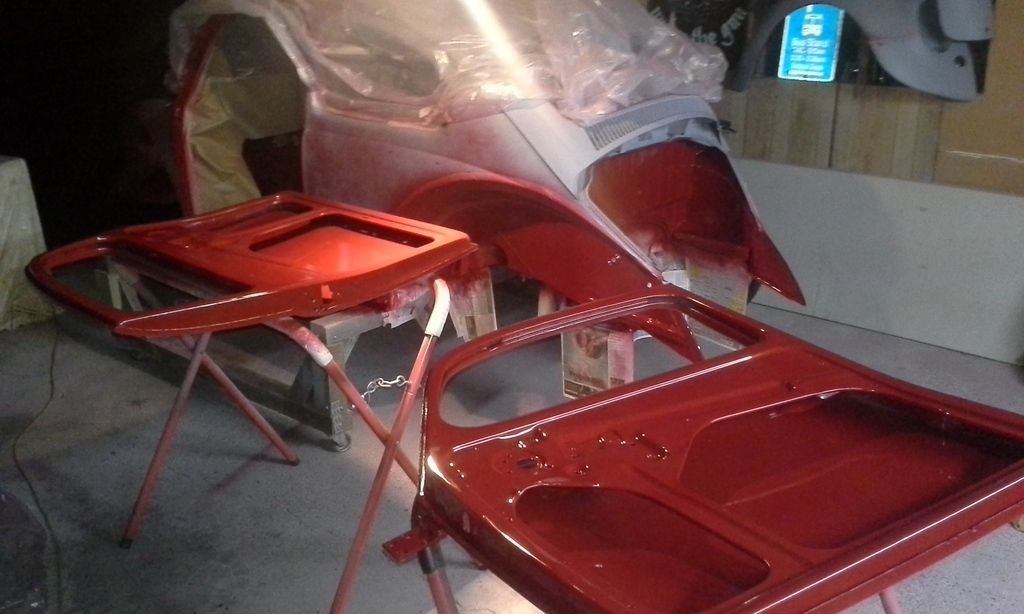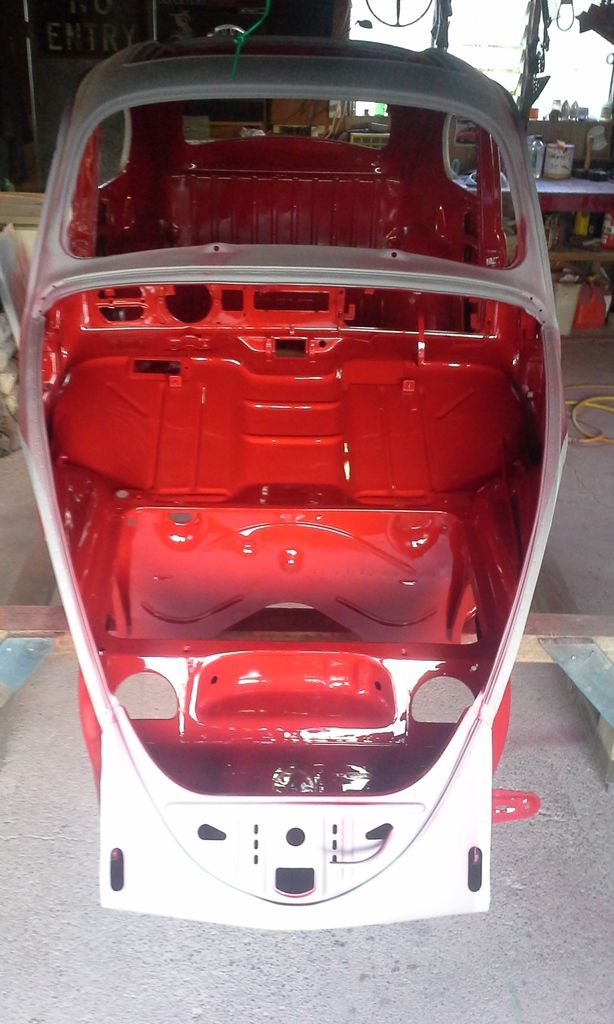 ---
So close!
Meh.
---
---
Return to "Show Pics / Readers Rides"
Who is online
Users browsing this forum: russ scott and 1 guest